Idukki Wildlife Sanctuary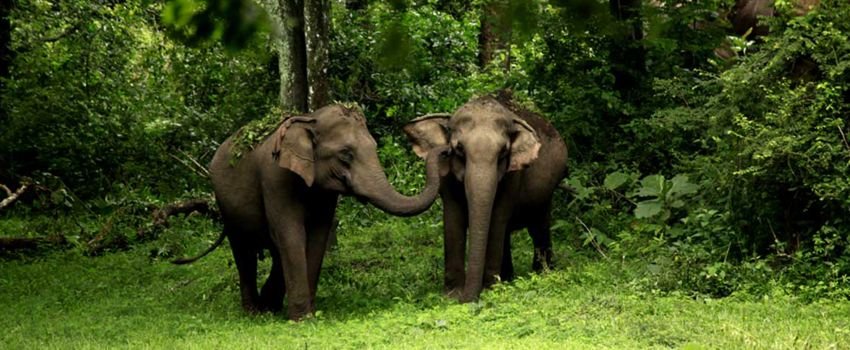 Away from the hustle and bustle of the cities, the Idukki Wildlife is located in the Thodupuzha and Udumpanchola taluks of Idukki at an altitude of 450 – 750 ft above the sea level.
The sanctuary, flanked on 3 sides by the tranquil waters of Idukki Lake, is housed amidst picturesque settings of tropical evergreen & semi-evergreen forests, meadows, and deciduous trees.The Wildlife Sanctuary, one of the places to visit in Idukki, houses hordes of wild elephants.
The other species from the animal kingdom include bison, sambar, deer, wild dogs, jungle cats, Malabar Giant Squirrel, wild boars, and tigers. Reptilians such as Cobra, viper, krait, etc will bewilder the visitor, while avian species Malabar grey hornbill, Purple Sunbird, Golden Oriole, and Black bulbul enchant him.