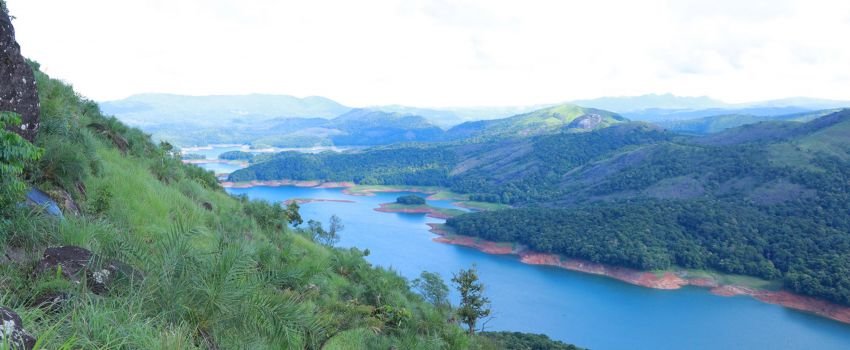 Kalvari or Calvary Mount, one of the Idukki tourist places, is a mountain situated at a distance of 5 km from Idukki. The Kalyanathandu viewpoint on Calvary Mount offers stunning visuals of the serene waters of the reservoir between Kuravan and Kurathi Hills and the Idukki dam.

The trekkers and travelers can take a break at the nearby Tea Factory that offers the finest tea. The path from the Viewpoint to the hilltop is very steep and windy and throws a gauntlet to the trekkers.

The Kalavary Mount presents an enticing picture of the Idukki reservoir from Idukki to Ayyappanccovil on one side and pictorial view of the quaint Kamakshy and Mariyapuram hamlets on the other side.The trekkers will be treated to a fascinating experience of low-hung clouds, cool breeze, occasional chirping birds, and hordes of sauntering elephants.