Welcome to Laurel Heights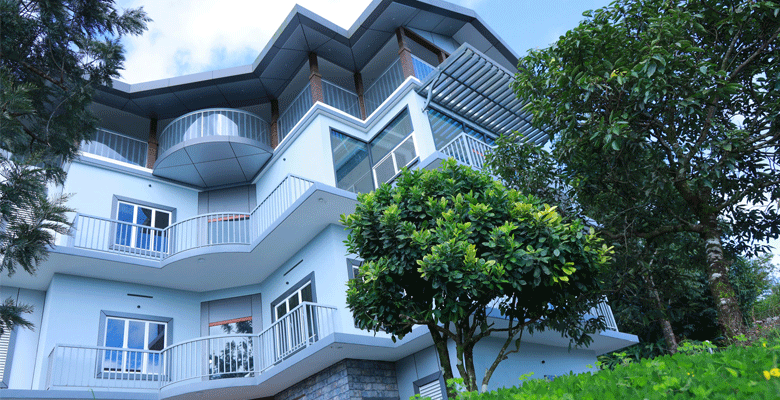 Calvarymount, located in proximity to Idukki Arch Dam, is a mountain range which provides an enchanting view of the Periyar Tiger Reserve Forest , the Periyar Reservoir and the mountain layers in the Western Ghats. The calmness and serenity of the place motivates tourists to spend hours without boring. The cool climate and hilly terrain of the region is ideal for relaxation and trekking. Nearby attractions include Idukki Arch Dam and Cheruthony Dam, Hill view Park, Kuravan and Kurathi Hills, Tea gardens, Kalyanathandu view point and tea and cardamom plantations. Travelling along the Cherthoni- Kattappana route, you can locate the entrance to the place. The locale is located 15 Km away from Cheruthoni, 10 Km away from Idukki Dam. If you are an explorer, then you can access Mount Calvary located 50.6 Km away from Munnar, 65.3 away from Thodupuzha, 135 Km from Kottayam, 109 Km from Cochin International Airport.
"Laurel Heights", a hill station tourist resort promoted by M/S DeeJay Associates, is located at 'Kalyanathandu', an extended mountain stretch of the Calvary Mount. .The property is situated in the southern stretch of Calvary Mount (locally known as Kalyanathandu). Travelling along the Cochin - Kumily route, take deviation from Double Katting at 4 kilometres from Idukki Arch Dam, you can locate the entrance to the place. Set among the lush greenery tea and cardamom plantation with a cool and breezy ambience, the resort offers a panoramic view of the eastern part of the Western Ghat and Idukki Arch Dam Reservoir. Fitted with state- of - the - art furnishings and decorated in warm light and colours, all rooms offer modern comforts and amenities, such as air conditioning, a flat-screen TV with cable channels and free WiFi. After a busy day guests can relax on the balcony attached to each room or terrace overlooking the Idukki Arch Dam reservoir.
Laurel Heights offers three categories of accommodation namely Suite double bed room, Deluxe 2 bed rooms and Standard single bed rooms . The multi-cuisine restaurant serves Kerala, Indian, Chinese and Continental dishes. Banquet and conference facilities cater for group gathering and residential conferences of companies who prefer a novel idea of mixing business with holiday
The climate is cool and misty. Early morning one can enjoy the sun rise and the misty mountains. In the evening one can have glimpse of the sunset. An elevated hike along Periyar's edges is the most rejuvenating treks available in this area. On a trail that ranges between 900 to 1300 m, it gives one a beautiful glimpse of the higher peaks of the terrain. The place is ideal for nature lovers, trekkers, photographers and film producers. Nestled in the lap of nature, Laurel Heights Idukki is a perfect place for those who are in love with mountains and greenery
Being the only resort in the area with class facilities we have impeccable facilities for you, whether you are on leisure or business, travelling alone or with family and friends. Well-furnished rooms, tasty food and drinks, banquet facilities and business conference room are just a few of the facilities we have.
In addition, our courteous staff will take care of your needs and make you feel comfortable making your stay memorable too. We are sure we will have the pleasure to host you again on your next trip to the region.